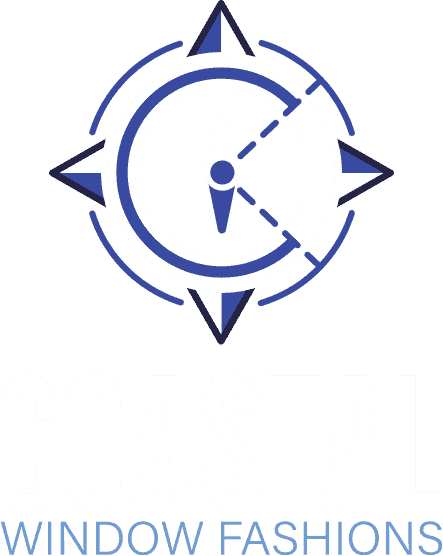 WINDOW TREATMENTS FOR HOMEOWNERS
Serving Pender County And Surrounding Areas of North Carolina
How Coastal Window Fashions can help you
Window treatments can have a huge impact on your interior. Whether you are moving to a bigger home or redesigning your property, choose Coastal Window Fashions in Hampstead, NC. Window treatments for homeowners come in various styles and can alter the aesthetic appeal of a room.
Concept Of Window Treatments For Homeowners
Window treatment for homes are a decorative or practical coating placed around a window to provide a particular aesthetic or economic impact. Blinds, shades, drapery, curtains, shutters, and glass blockers are examples of window coverings that can change a room's brightness, temperature, environmental benefits, and privacy. 
Custom window treatments may provide a unique touch to your house's design while also providing practical home comforts. Coastal Window Fashions NC company has the best window treatments ideas for homeowners. This company is known for its best designs and deals with its customers
4 Things To Think About When Choosing Window Treatments For Homeowners
Evaluate the implications a window treatment would have on your room before making your selection.
Window treatments have become an excellent way to increase your home's seclusion. People cannot peek inside your house through frosted glass or drapes, offering you complete privacy in areas such as the bedroom, restroom, or seating area.
Before choosing a window treatment, think about the amount of natural light you need in the room. Pick an excellent sheer curtain for limited natural light control instead of a room–darkening alternative like heavy curtains or other heavy draperies if you appreciate the ambient natural light in your home.
Controlling The Temperature
If a room becomes really cold at night, window curtains can prevent the drought and retain the space more comfortably. Also, in summer, though, if the room becomes too hot, thermo foam inserts can help prevent the warm air out and keep your room adequately comfortable. 
In most cases, window treatments can be useful, but they can also be utilized simply as an aesthetic element. So choosing window options like color, material, and location of the window itself can impact the overall look of your home.
Window Treatments In 7 Types
Window treatments for homeowners come in various styles and can be used in any room.
Curtains are among the most often used window treatments. Curtain panels are normally sold in pairs and are hung from drapery rods. They are available in various fabrics, thicknesses, designs, colors, and specifications, and can be used to add aesthetic appearance to your apartment. 

Their purpose will determine the most acceptable sort of curtains that you require. Sheer material curtains, for example, will not block natural light or create seclusion.
Drapes are substantially heavier than curtains and give far more personal space. Drapes are widely used to shut out natural light and are generally double-lined. Drapes are much more sophisticated than curtains, plus they keep cold winds and warmth out better.
Unlike draperies and curtains, glass blinds are constructed of hard materials such as real wood or PVC. Faux wood blind paneling blinds are more robust and moisture-resistant than faux wood blinds. 

Planks in blinds might be tilted open with a device or pulled out with a cable to control the amount of seclusion and lighting in space (they also come in cordless versions). Small windows benefit from horizontal blinds, whereas sliding glass doors benefit from long straight blinds.
There are no boards or deflectors on window shades, and they come in a range of materials. Shades are made of light-filtering cloth that blocks ultraviolet radiation and woven wooden shades made out of wood. 

Smooth or folded shades are available. Roman shades, roller shades, balloon shades, photovoltaic shades, hexagonal cellular shades, blackout blinds and shades, and sheer shades are the most prevalent shades. Automated and manual shades are available, and they can be customized to fit any window.
Valances are attractive tops that hide the curtains, drapery, blinds, or shade fittings. These cloth tops are wrapped around all over the tops of the glass panel and are primarily used for decoration. They are available in various styles, including pleated, curved, and flat.
Cornices are comparable to valances, except they have a shape that aligns around the advanced features of window treatment. Hardwood, as well as other base materials, are used to make cornices. Sloped ceilings and curtains can be used together to add a coordinated touch to a muted environment.
For transom windows and sliding doors, panel rails are an attractive option. Vertical blinds can be replaced with these materials sliding window panels, which offer a smart option. The panels are mounted on the wall or roof and revolve in a track from sideways.
Trust The Experts For Your Window Treatments
You can anticipate excellent quality fabric and construction when you buy window treatments from a professional such as

Coastal Window Fashions NC. 

When you engage with a window treatment professional, you may get something designed as per your tastes. 

A smart window treatment professional keeps up with the latest trends while still understanding the timeless design components.
Every room in your house needs window treatments. They provide a world of elegance and splendor to home interiors, in addition to its varied useful elements. For help with window treatments for businesses or homes, go to a professional interior designer like us at Coastal Window Fashions NC. Because windows make up over half of a home, installing a window treatment is essential. With incredible options for window treatments for Homeowners, you can embellish your home with flair, elegance, and refinement.
SCHEDULE YOUR FREE CONSULTATION
We can contact you shortly to schedule an appointment after we receive your contact information.
You can also fill out the form below or call us.